Kitchen Drain Tray
2023-08-29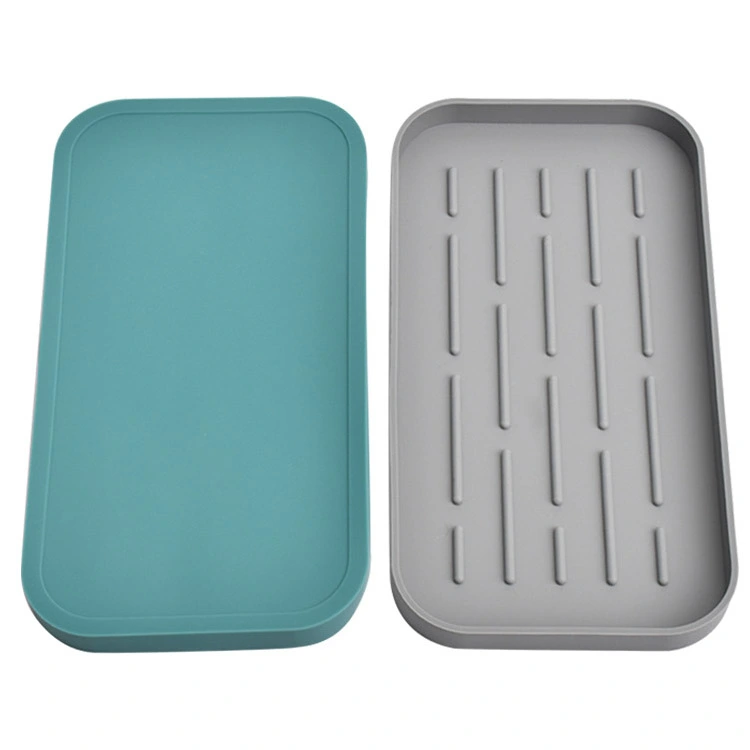 Smart Design: The silicone sponge holder for kitchen sink is a way to collect all kinds of small items in your kitchen, bathroom, and keep the sink or countertop clean. SIZE: 9.8"x 5.3" kitchen sink sponge holder provides enough space for your dishwashing accessories.

Environmentally Friendly Material

:

Kitchen sink organizer is made of flexible silicone. It is made of 100% food-grade silicone without BPA, which is softer, waterproof, heat-resistant, flexible and non-slip. It is easy to clean and store, and can be used repeatedly.

Intimate Home Helper

:

As a kitchen sink organizer tray, You can put dish sponges, scrubber, brushes, soap dispensers or other dishwashing accessories on it. It keeps your sink clutter free and you can easily find what you need

。

Multi-faceted Application

:

Kitchen sink organizer constructed with anti-slip raised ridges which can quickly dry your wet items. The elevated edges around can effectively prevent water from overflowing. Feel free to put your sponges, scrubbers, brushes, spoon, utensil, liquid or bar soaps on.