Silicone Gloves for Cooking
2023-09-19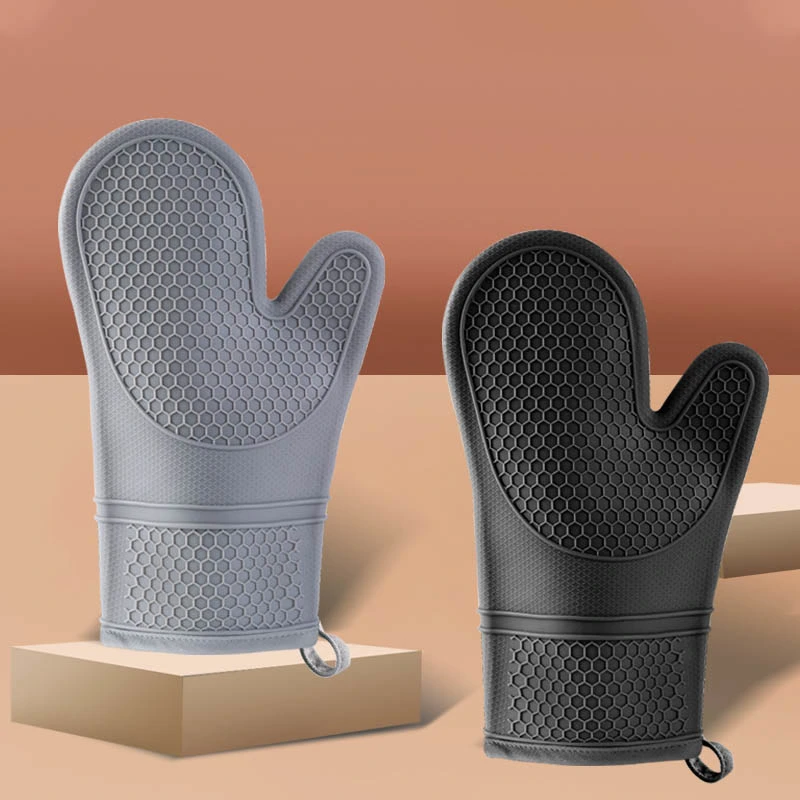 A Better Grip: the best oven mitt pair; constructed of durable silicone, mitts are naturally slip resistant, helping you to get the best grip while you cook; unique textured honeycomb pattern helps you hold tight to pans, pots and baking sheets without hindering your natural grip.

Waterproof and stain Resistant: no more constantly stained oven mitts;Silicone Mitts are both stain resistant and waterproof; spills can easily and instantly be rinsed away under water; hot liquids won't soak through and scald your skin as they would with other materials

Thick Cotton Ling throughout: stay comfortable while you cook; soft cotton lining offers additional protection and comfort, and feel simply amazing; plus, silicone is flexible and conforms easily to your unique grip

Food Grade And BPA Free: tested to be safe for direct contact with food, these mitts are food grade and BPA free and a perfect choice for any home.

Heat Protection: mitts offer maximum protection from high temperatures of up to max

+ 220 ºC

;unlike cotton mitts which don't resist high temperatures, these mitts are the perfect option for using at the grill, stove, or oven; each mitt provides generous arm coverage and measures 11.4 inches.