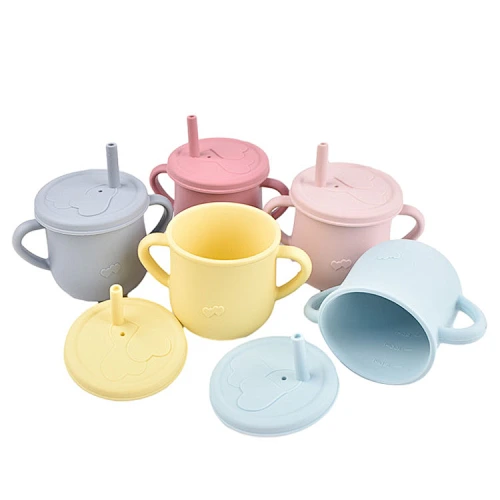 baby straw cup
price
US $1.15 - US $1.92 / pieces
The best sippy cup for baby is non-toxic, non-smell, food grade
Spill-proof snack cup, shake and the snacks still stay inside!
The cut animal shape snack cup arouses the baby's interest and makes the baby feel different happiness while eating and playing.
Easy, quick, fun snacks on the go. Very simple to clean.
Easily rinse the product with warm soapy water or dishwasher.
baby straw cup - Leak-Proof & Non-Toxic Training Sippy Cup with Handle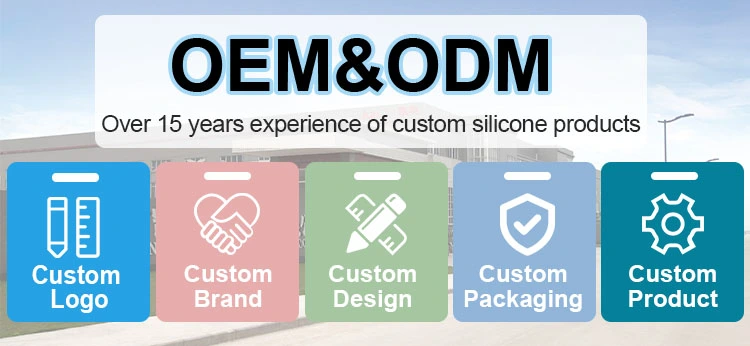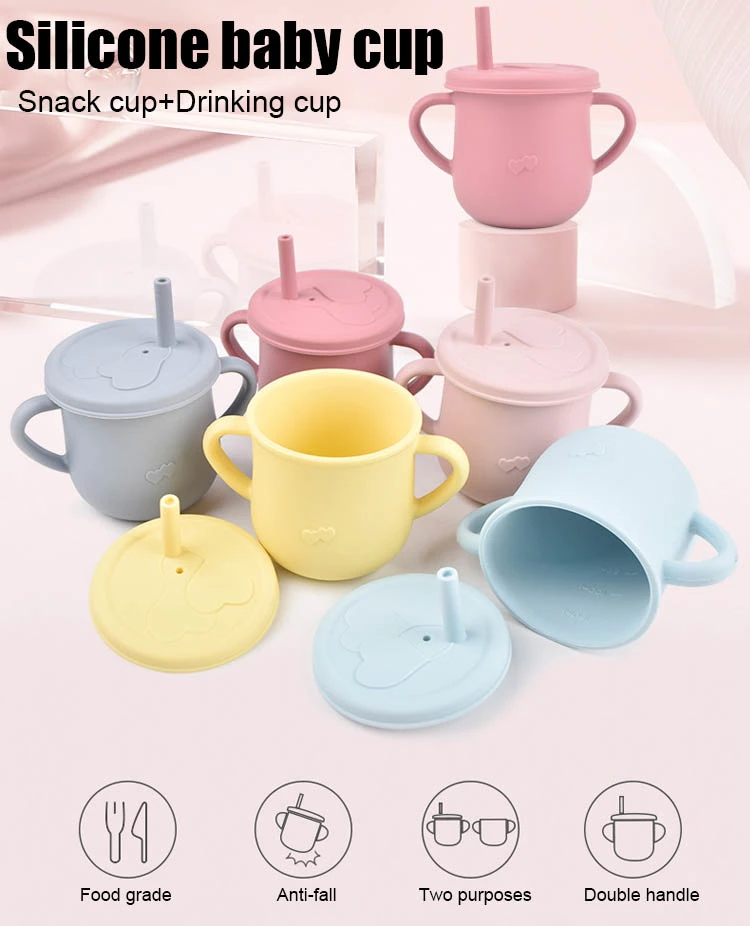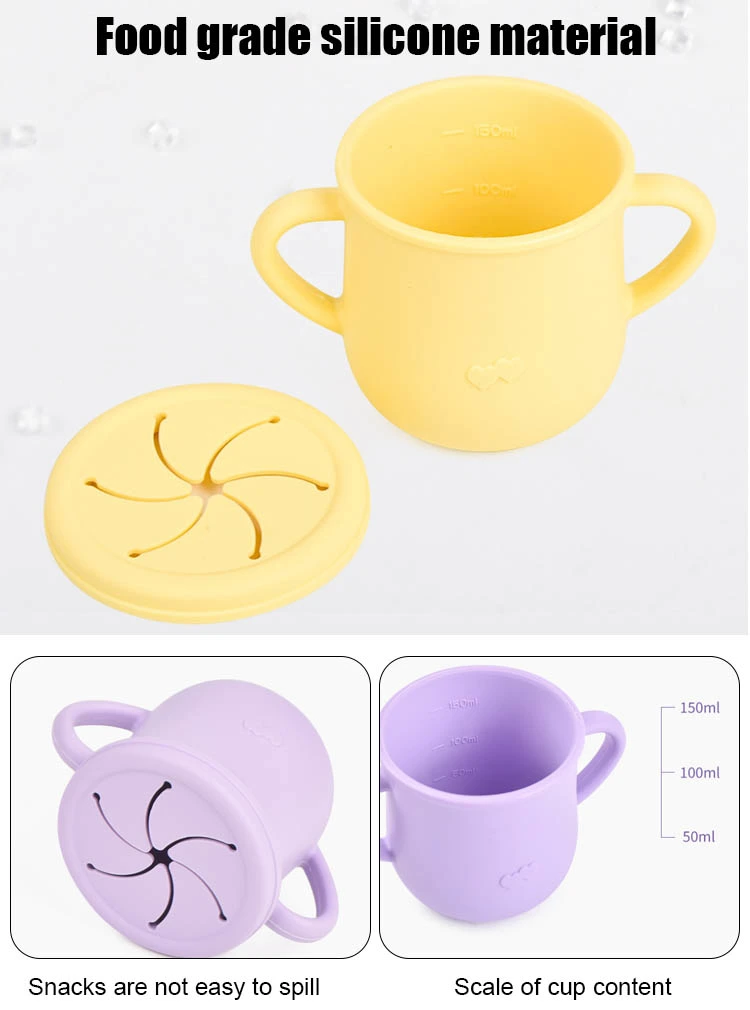 1. Our baby straw cup is a must-have for parents who want a safe and convenient
sippy cup for their little ones. 
2. Made of food-grade and non-toxic materials, the best baby sippy cup is
 free from
harmful chemicals and odors, making it safe for your baby to use every day. 
3. The innovative leak-proof design ensures that the liquid stays in the cup, preventing
any spillages or accidents around the house.
4. In the baby cup with straw, your baby can sip their drink without any hassle, helping
them learn how to drink on their own. 
5. The cup also comes with a handle that is perfect for tiny hands, making it easy to
carry around and sip from.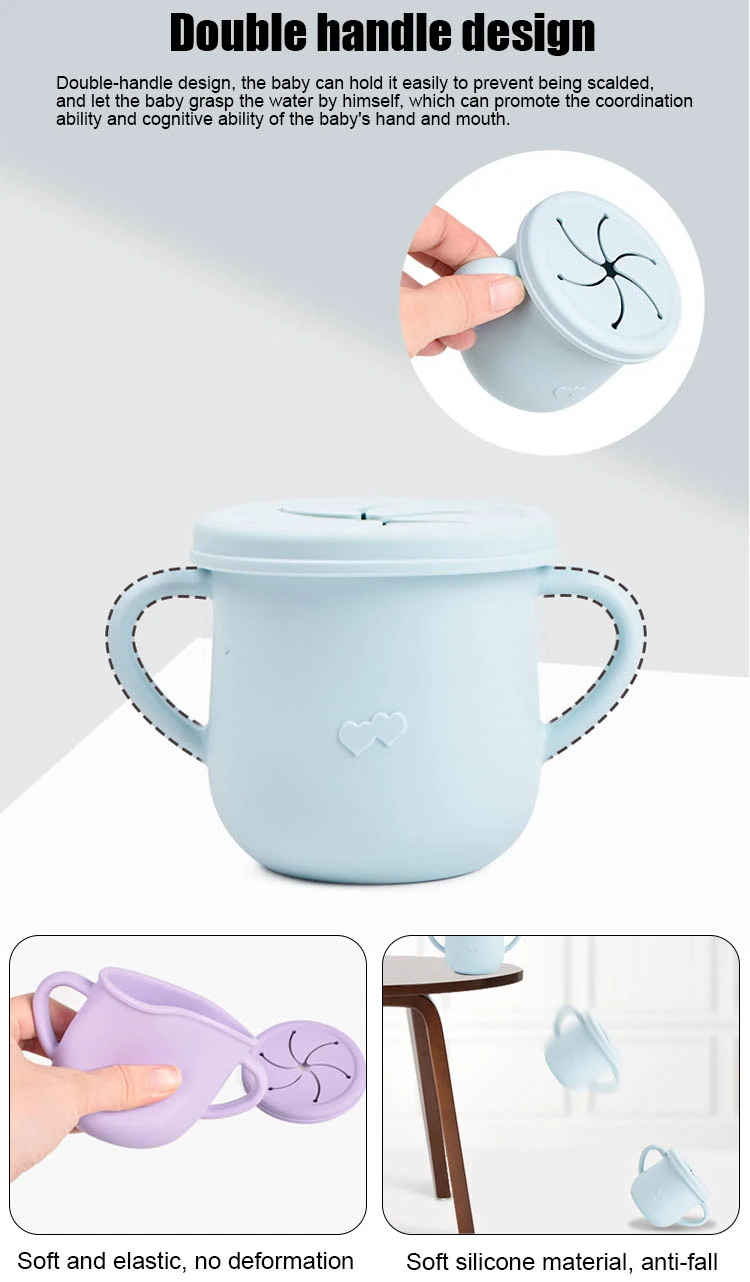 baby straw cup
 size & color display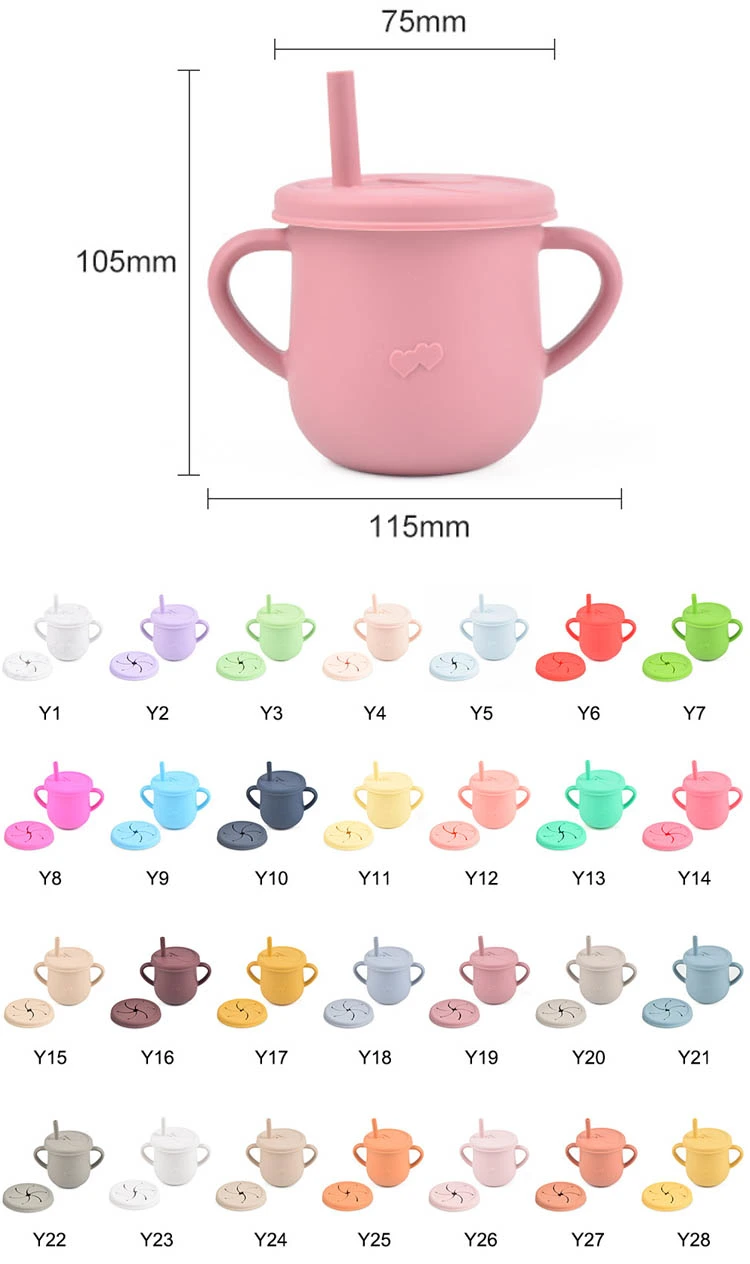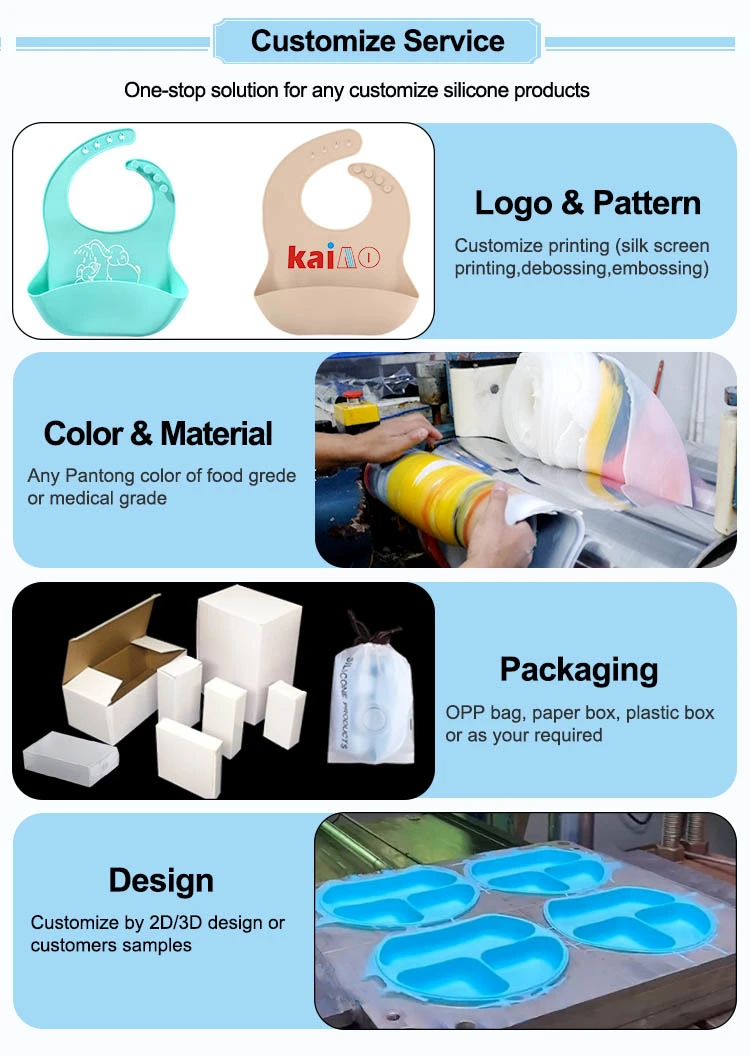 We offer different types to choose from. Such as
silicone baby bibs
, baby feeding plates,
baby straw cups, 
children's bowls, baby spoons, baby forks, etc.