Food Grade Silicone Baby Cup
2023-07-25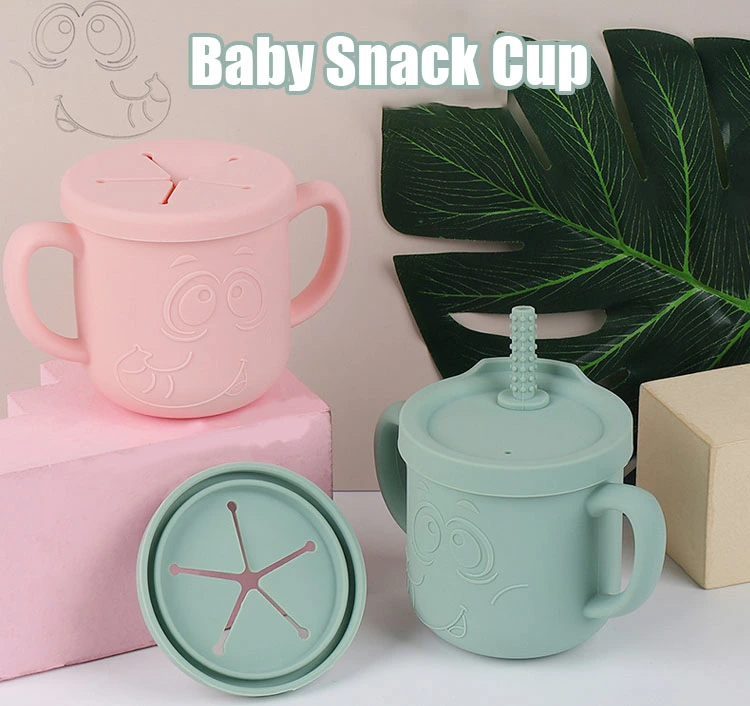 *Learning Together: The time has come for both you and your baby to start a new stage in terms of feeding, and sippy cups are an excellent way to integrate them into food. They are cups with lids, avoiding spills while learning to use this baby bottle correctly. It is resistant and of good quality, our sippy cups are here to stay.
*Lids and Straw: The silicone baby cup must be safe for the little ones in the house to be able to use them without problem, which is why we have thought of the ideal way in which these kids cups will help many parents avoid disasters. Our silicone baby cup come with lids that will prevent spills, and to help your baby much more drink their juices, water, or milk, it is with the Straw that is incorporated.
*Super Practical: We want this product to be your baby baby cup from when your child is 6 months old, until they become their sippy cups for 2 years old, because it covers a wide range of ages, thanks to its friendly design that makes it practical up to older ages. And it is that the sippy cup has handles on both sides to help a better grip of your baby or child.
*100% Silicone: What does it mean that our kids cups with straws and lids are silicone? It means quality, and it is that they are guaranteed to be BPA Free, so babies and kids can use it, and you will not have to worry. In addition, the toddler cups with straws are dishwasher and microwave safe, giving them an ideal additional plus, it has a capacity of 8.4 ounces .When we talk about quality, we talk about our toddler straw cups.
*5 Stars: To make our silicone baby cup with straw get the quality we want, we have searched for the best toddler cup manufacturer, therefore, we are confident that you will like these toddler sippy cups. We care about you and your baby, which is why we believe that our baby sippy cup will be the family's best ally every day.