Food Grade Silicone Baby Plate
2023-08-01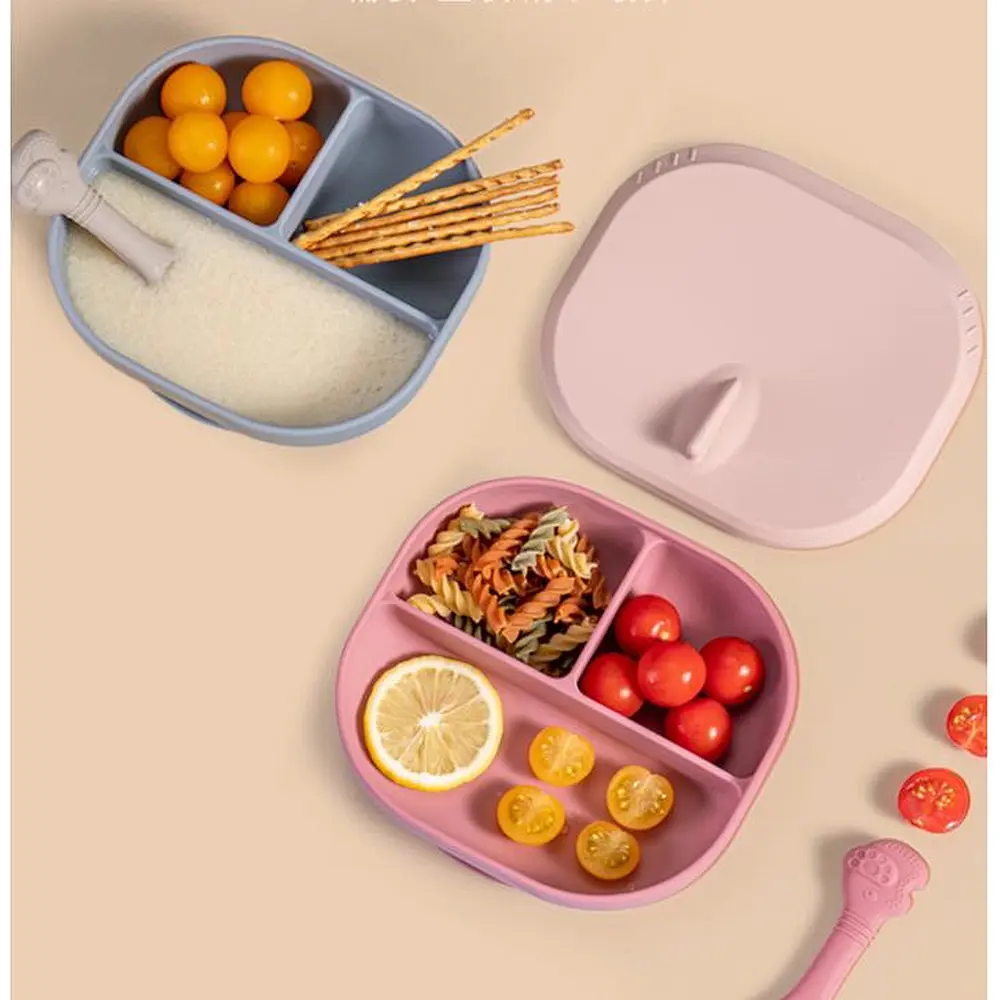 100% BABY-SAFE SILICONE & DISHWASHER SAFE: Our premium baby plates are made of 100% food-grade, soft silicone. Constructed using non-toxic materials that is BPA free, latex free, lead free, phthalate free, and PVC free, ensuring that no harmful substances will contaminate your child's food.
Withstand temperatures ranging from

-40ºC to + 240 ºC

. To ensure safety, remove the lid prior to microwaving. Also dishwasher safe, offering a quick and effortless cleaning experience.
WITH STRONGER SUCTION: The plate features a symmetrical design with a cup on the bottom for enhanced stability to children's highchair trays or other surfaces. The stronger suction keep the plate stable, no more food tipped over off high chairs while your child can learning how to feed themselves without creating a mess.
UNBREAKABLE PLATES WITH LIDS: The lid helps maintain the freshness of the food by sealing the plate and preventing exposure to air and prevents spills and mess. It also makes it portable while traveling, going for picnics, or visiting family and friends.
BABY FRIENDLY DIVIDED DESIGN: It is divided into 3 compartments (1 large and 2 small) Separated sections are perfect for portioning and dividing food.Parents can prepare different food in each section and even soup or yogurt preventing mixing of food with different flavors.