Food Grade Silicone Baby Bibs
2023-07-12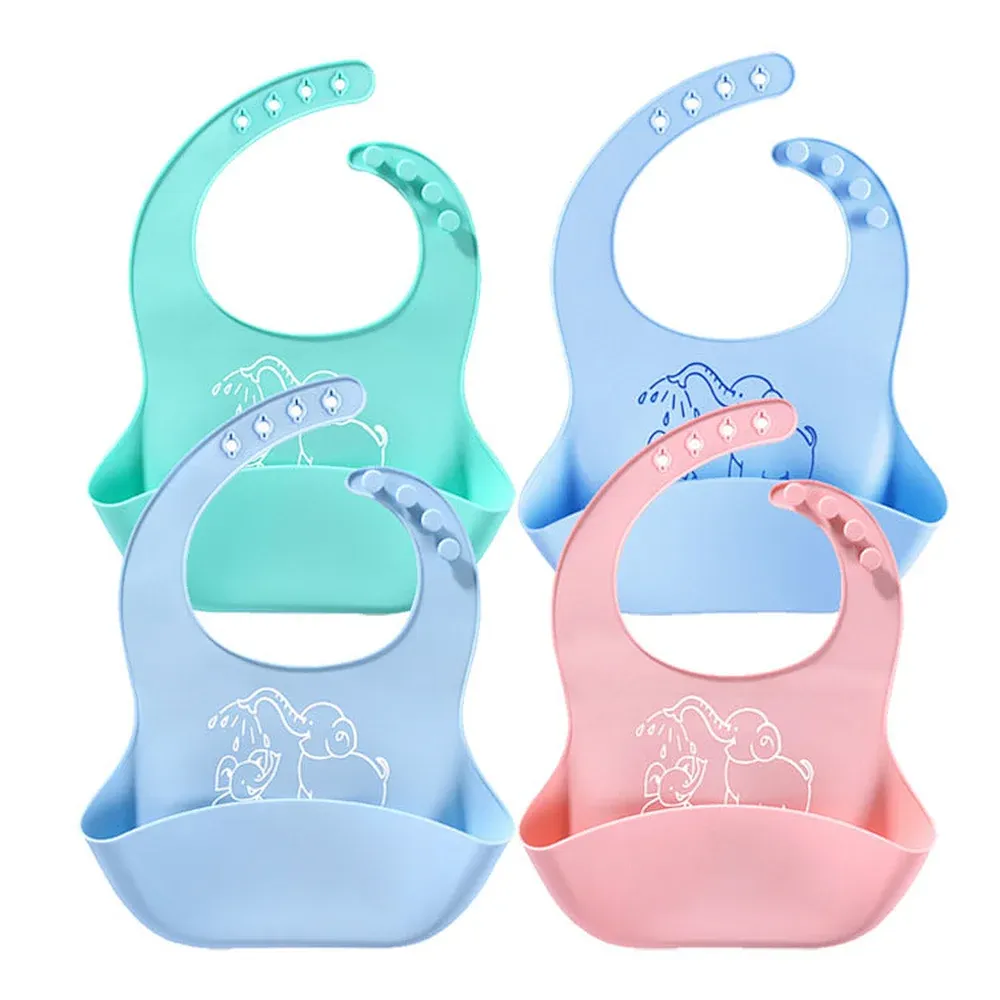 ● Introduction of Silicone Baby Bibs:
1. The material of the bib is made of 100% food grade silicone, non-toxic and safe to use!
2.According to the baby's own characteristics, the design is delicate and attractive.
3.Safe, convenient and hygienic.
4.There are many styles to choose from, no need to reopen the mold.
5.Silicone Baby Bib Efficacy: Avoid dirtying clothes during meals, keep clearly.
6.Silicone baby bib color: light blue/pink/light green/yellow/green/light pink/dark blue...... can be customized according to customers' needs.
7.Silicone bib size: 23cm(W)X29cm(H)
8.Silicone bib suitable for people: babies and young children over 3 months or the elderly to use
●Silicone bib features and advantages:
1 Unique silicone banded design with a bib shape at the bottom for catching dropped food and keeping clothes clean.
2.Suitable for babies, the elderly and the sick. Avoid dirty clothes during meals, convenient and practical.
3.Soft and non-toxic food-grade silicone material, suitable for contact with skin.
4.Durable and easy to wash, reusable, easy to clean, just wipe lightly to restore clean.
5.Our silicone bibs are made of soft material and can be rolled up for collection, easy to carry. Make mealtime full of fun, it is the ideal meal bib.
●Silicone baby bib cleaning method:
1.Wash the bib with before first use and wash it thoroughly with warm water, then sterilize it with boiling water.
2.. It should be thoroughly cleaned before and after each use to ensure hygiene.
3. Do not clean with corrosive chemicals.
●  Silicone bibs precautions:
1. Please check the bib frequently and discard it if it is damaged.
2. Let babies use the bibs under supervision.
3. Do not expose the bib to sunlight, fire or liquids for a long time.