Silicon Teether Glove
2023-07-14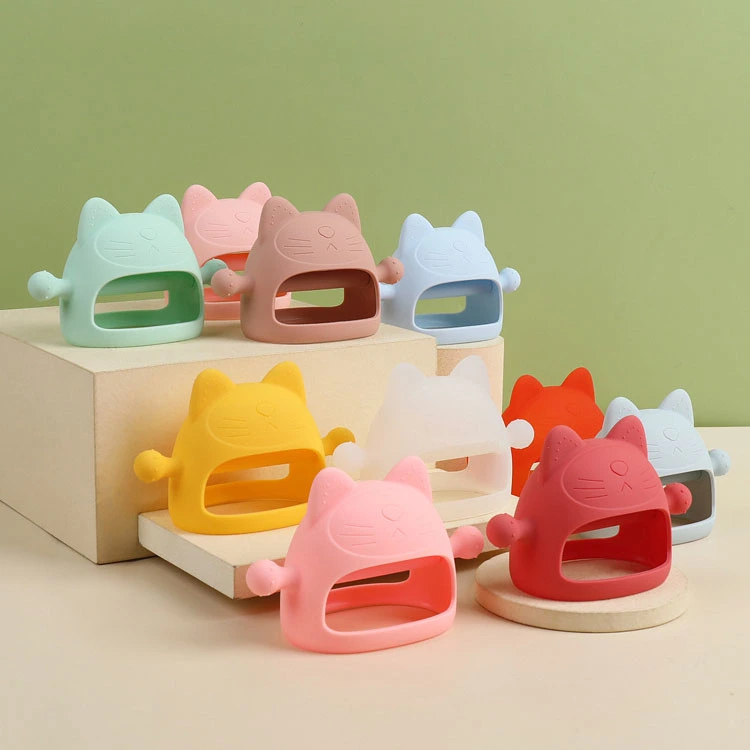 About Our Silicone Baby Teether Glove.
1.100% Safe Food Grade Silicone Material, Silicone teether for babies 100% using with food silicone production, does not contain bisphenol A, safe and odorless, one-piece design, no choking hazard, a heart for the baby's safety, parents can rest assured that the baby use at ease.
2.Relieving Teething Discomfort In Infants, Baby teether is designed with bump massage particles that mimic the shape of pacifiers and nipples, and the soft silicone dots can relieve teething discomfort and meet different nibbling experiences to soothe babies.
3.Cute kitty appearance, not strangle hands, not off, easy to solve the problem of children biting their fingers, internal ergonomics, lever design, exercise the baby's grip ability.
4.Easy To Clean Baby chew toys adopt open design, no sanitary corners, easy to clean, please disinfect before use. Can be sterilized by boiling, steam sterilization, microwave heating, etc. Temperature range: -40°F~420°F. Note: When boiling water heating, try to avoid sinking or lifting the inner wall of the teether. Keep away from fire.
5.Quality Assurance, Silicone Glove Teether has FDA, BPA FREE, no-toxic.