Silicone Dish Drainer Tray
2023-08-31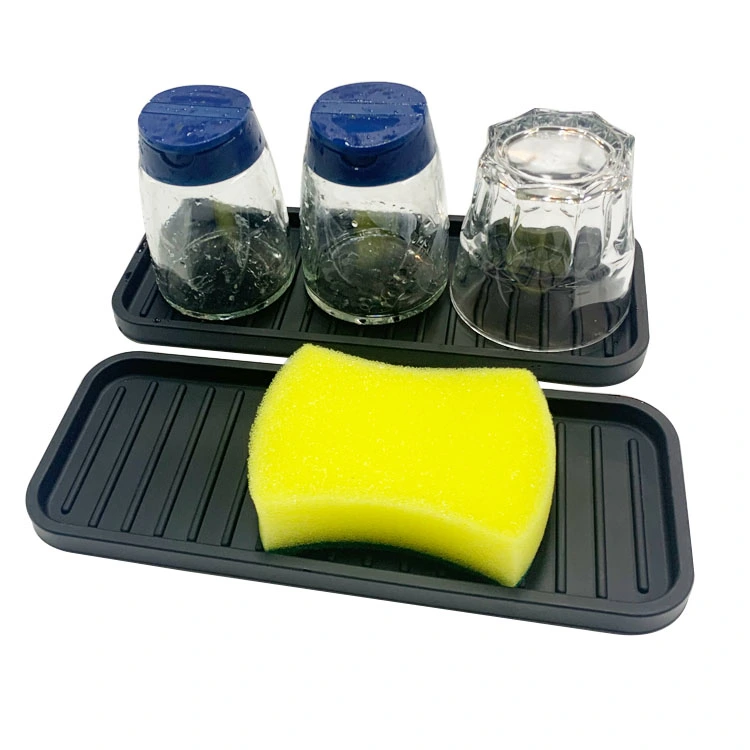 Refresh the Kitchen: Use the large soap holder to collect the small items, such as sponges, dish brushes, scrubbers, liquid soap dispensers, dishwashing accessories and kitchen sink accessories.

Space Organization: The 9х3.5х0.5 inches dish sponge holder for your kitchen sink protects the counter from water and soap scum. Our sponge holder for sink helps to keep the sink area clean and dry.

Heat-resistance: Our flexible kitchen sponge rest can be also used as a silicone heat resistant mat for hair tools — safely hold hot items, such as hair utensils and cooking tools.

Quick Drying: This sink sponge holder has a non-slip bottom, raised ridges, and high edges, that protect the tray from water overflow, accelerate the items draining and prevent standing water.

Multipurpose Use: Our kitchen sponge holder can be used as a bathroom tray, kitchen sink caddy, vanity organizer, dish sponge holder for kitchen sink, BBQ tools or as a storage for accessories.