Silicone Dish Drying Mat
2023-09-13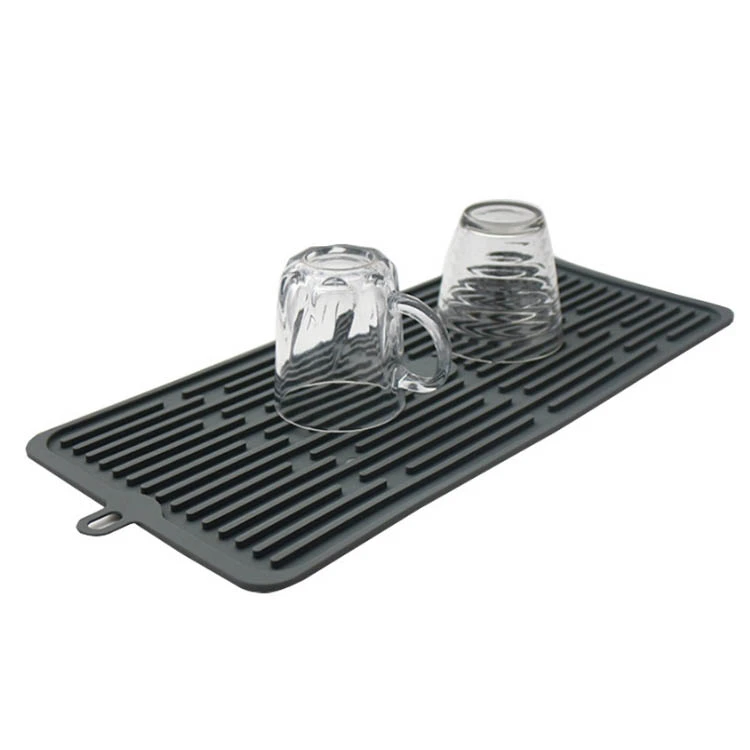 Innovative Drain Mat

,

scientifically designed silicone mat for efficient draining. Unlike traditional microfiber mat, this silicone dish drying mat will keep your countertop dry, clean, and dry dishes quickly. You are saving your time on cleaning your kitchen.

Heat-Resistant,To be different from other drying mats, our silicone mat has a better heat resistant (max

+ 220 ºC

) feature. Since ours are thicker than theirs, which is great to protect the table and countertop, save your money for buying a trivet or hot pot holder.

Easy to Clean,This kitchen mat is easy to clean up. Wipe off spills and water to clean, or put it in the dishwasher for quick cleaning. There may be some water stains during use, but if you wash it with water, it will become clean again.

Food Grade Silicone, The whole counter mat is made of eco-friendly food-grade silicone, which is safe for your family. Leaving you & your family with clean and dry dishes while not taking up too much precious counter space.

Easy to storage, Hook design, it can hang up, also you can roll it up to save space.

Multifunctional Mat, Not content to be just for drying dishes. This silicone mat can be used as a preparation area for cooking, a fridge liner, a kitchen drawer liner, a heatproof mat for hair styling tools, and a non-slip pet feeding mat to keep your room clean.