Silicone Garlic Stripper Garlic Peeling
2023-09-21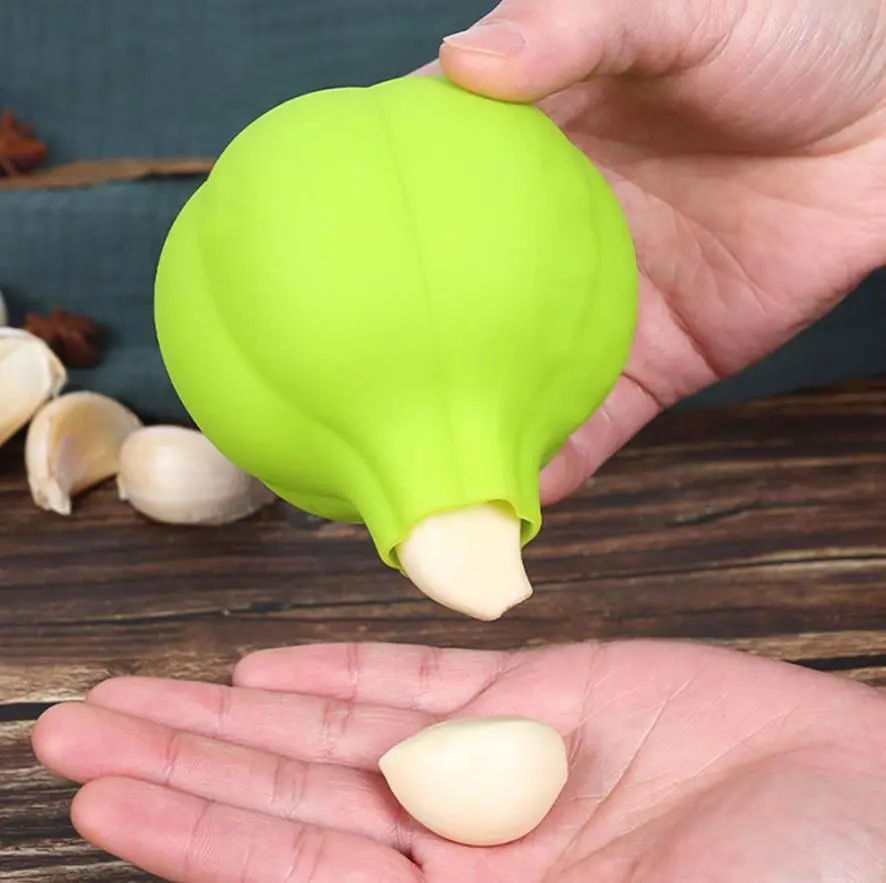 SAFE AND DURABLE: The garlic peeler is made of 100% food-grade silicone material, which is safe and reliable to use, not easy to fade and break, and light in weight, making it easy for you to use in the kitchen.

EASY TO USE: The Garlic Peeler is easy to use. Simply place a few garlic cloves in a peeler and roll firmly between your hands or on the countertop.

EASY TO CLEAN: After use, turn the garlic peeler upside down or wash the garlic peeler in the dishwasher to keep the smell off your hands and enjoy clean, peeled garlic cloves; no more sticky garlic hands. Easy to clean, pressure-resistant, not deformed, can help you peel garlic.

HOW TO USE: Simply insert the garlic into the peeling tool, place it on a flat surface, roll it back and forth, and use these handy garlic presses to peel your cloves in seconds; no unusual odors or stains seep into your cloves.

The appearance is elegant, clean, eco-friendly and can be used repeatedly. Soft and comfortable, soft silicone material, more convenient to use. Garlic Peeler Tube Garlic is quick to use in your favorite recipes, and the garlic-shaped design looks great on your countertop

.