The Cosmetic Tool Silicone Face Cleaning Scrubber
2021-04-29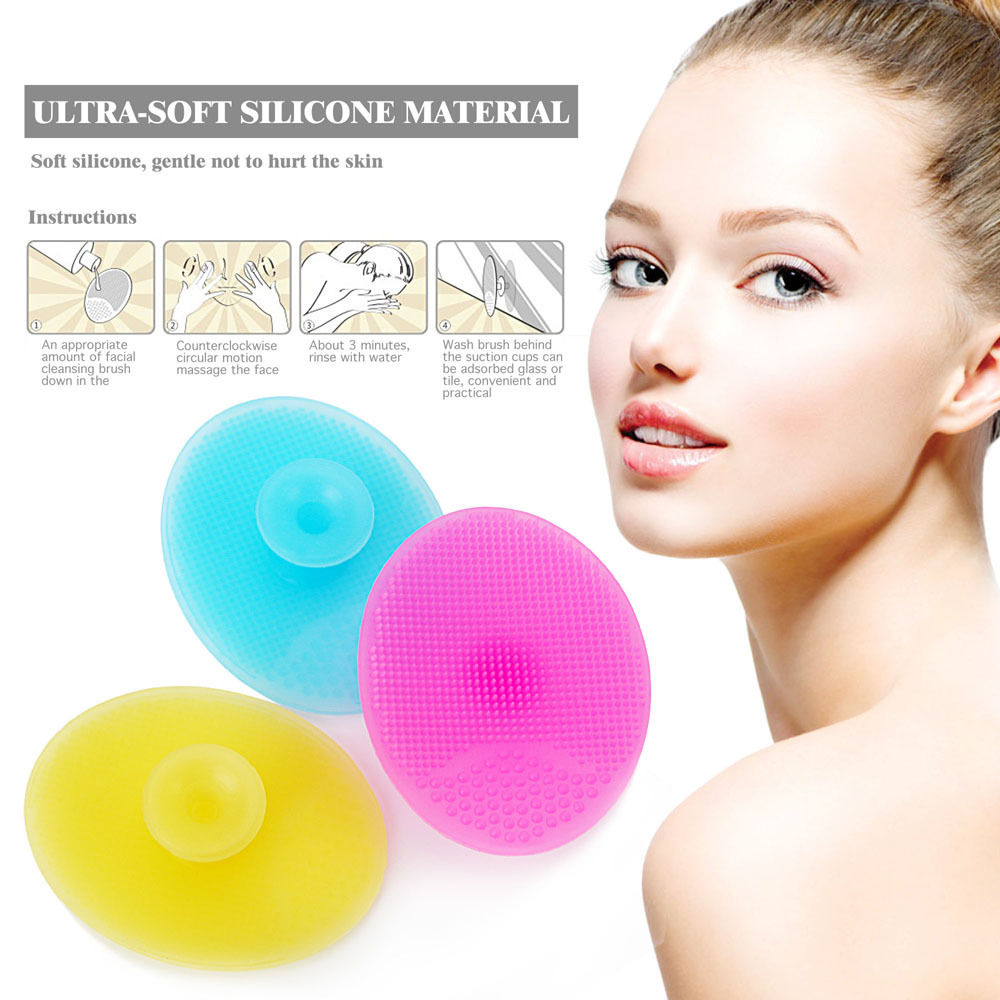 Silicone Soft Face Cleaning Scrubber for Women
Check out it's characteristics:
Safety Material:

Food Grade and Environmentally Friendly Silicone Material. This Face Scrubber Cleanses Effectively by Removing Makeup and Dirt from Your Pores, Leaving your Skin Silky Smooth and Clean.
Gently Exfoliates Skin for Better Absorption of Skin Creams, Serum and Moisturizers.

Unique Design:

New Design with a Finger Handle. Easy to Use And Don't Worry to Slip Down. The Handle that goes in between Your Fingers makes it easy to Hold and Move around While Cleaning Your Face.
Two Different Types of Small Bumps Located on the Pad and They Work Well for Deep Cleaning. Perfect to Clean Your Face after the Sports to get rid of Dirt and Sweat.

Soft and Massage:

Soft and Fine Scrubbers Massage Wave Points. Gently Cleans Skin for better Absorption of Skin Creams, Serum and Moisturizers. Improving the Blood Circulation of your Face by Brushing Lightly and Gently.
Get ride of Dead Skin, Blackhead, Whitehead, Makeup. Great to Clear your Makeup Brush as well.

Perfect for Facial Care and Baby Hair Cleansing:

Compact in Size and Cute, Secure Fit for your Fingers and easy to Operate. Feels good and very Gentle when Washing Face.
High Quality Soft Material Caters to Everyone's Needs, no matter Babies or Seniors.